A BIPOLAR, A SCHIZOPHRENIC, AND A PODCAST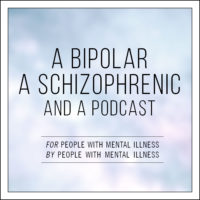 A BIPOLAR, A SCHIZOPHRENIC, AND A PODCAST is the first podcast by people with mental illness for people with mental illness. Hosted by Gabe Howard and Michelle Hammer, each episode looks at life through the unique lens of people living with schizophrenia and bipolar disorder. New episodes every Monday on your favorite podcast player or by going to PsychCentral.com/bsp.  
EPISODES
Episode #44: A Bipolar and a Schizophrenic Talk Self-Sabotage
Episode #43: A Bipolar and a Schizophrenic Discuss Psychiatric Medications
Episode #42: New Year's Resolutions from a Bipolar and a Schizophrenic
Episode #41: Can You Actually Recover from Bipolar or Schizophrenia?
Episode #40: Speaking to a Schizophrenic Before and After Daily Medications
Episode #39: Can People With Mental Illness Be Happy?
Episode #38: Why People With Mental Illness Should Remove Toxic People From Their Life
Episode #37: Visiting a Psych Ward as a Guest after Having Been a Patient
Episode #36: Coping with Mental Illness Over The Holidays
Episode #35: Listen to This if a Doctor Has Ever Told You That a Physical Illness was All in Your Head
Episode #34: Listen to This if You've Ever Dealt with Regret, Fear, or Grief
Episode #33: Listen to This if You've Ever Played the Mental Illness Suffering Olympics
Episode #32: Listen to This to Hear "2 Truths and a Lie" About Life with Depression
Episode #31: Listen to This if You've Ever Been Depressed (or Know Someone Who Has)
Episode #30: Listen to This if You've Ever Fibbed and Said You're OK When You're Not
Episode #29: Help! I'm Mentally Ill and I Want to Act Normal
Episode #28: Goal Setting When You live with Mental Illness
Episode #27: Should We Apologize for Symptoms of Mental Illness?
Episode #26: Do People With Mental Illness Suffer from Trauma?
Episode #25: Who Pill Shames People with Mental Illness?
Episode #24: How Do We Deal With the Everyday Effects of Mental Illness?
Episode #23: All About Mania: 2 Truths and a Lie Edition
Episode #22: Psychiatric Medications and You: What You Need to Know.
Episode #21: Mental Illness and Dating: Romance or Tragedy?
Episode #20: Is Mental Illness an Excuse for Poor Behavior?
Episode #19: Does Being Quirky & Unique Mean You're Mentally Ill?
Episode #18: We Discuss Wanting to Die By Suicide (& Other Facts)
Episode #17: A Bipolar, a Schizophrenic, and a Big Brick of Soap
Episode #16: Violence, Schizophrenia, and Bipolar. Oh My!
Episode #15: How We Acted Before Recovery from Bipolar and Schizophrenia
Episode #14: A Bipolar, a Schizophrenic, and Their Mothers
Episode #13: Stupid Shit said to a Bipolar and A Schizophrenic
Episode #12: 4 people, 3 mental illnesses, 2 hosts, 1 advocacy goal
Episode #11: Listener Feedback: Criticism on our Mental Illness Advocacy
Episode #10: Schizophrenia & Bipolar Symptoms: 2 Truths and a Lie Edition
Episode #9: Celebrities Out About Mental Illness: Helpful or Not?
Episode #8: Common Questions Asked of a Bipolar and a Schizophrenic
Episode #7: What do our Families Think of us Being so Open About Living With Mental Illness?
Episode #6: Were You Ever in a Psych Ward? WE WERE!
Episode #5: Round Two of 2 Truths and A Lie
Episode #4: Uncommon Things We Dislike About Living with Bipolar and Schizophrenia
Episode #3: Don't Discriminate Against Me. (Discussions From a Bipolar and a Schizophrenic)
Episode #2: He Said/She Said: Questions From A Bipolar And A Schizophrenic
Episode #1: Two Truth And A Lie: Stories From A Bipolar And A Schizophrenic
DEFINE NORMAL TEE
DEFINE NORMAL
VID PROMO
SHARE
THE HOSTS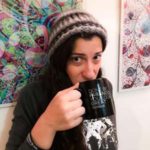 MICHELLE HAMMER was officially diagnosed with schizophrenia at age
22,
but incorrectly diagnosed with bipolar disorder at 18. Michelle is an award-winning mental health advocate who has been featured in press all over the world. In May 2015, Michelle founded the company Schizophrenic.NYC, a mental health clothing line, with the mission of reducing stigma by starting conversations about mental health. She is a firm believer that confidence can get you anywhere.
sdfsffsfsffssfsfdsf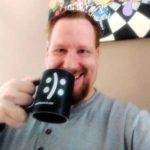 GABE HOWARD was formally diagnosed with bipolar and anxiety disorders after being committed to a psychiatric hospital in 2003. Now in recovery, Gabe is a prominent mental health activist and host of the award-winning Psych Central Show podcast. He is also an award-winning writer and speaker, traveling nationally to share the humorous, yet educational, story of his bipolar life.
sdfsffsfsffssfsfdsf
ONE SHEET
SHOW QUOTES
REVIEWS
This podcast is so great! So real and so raw! I love how the truth of the illnesses are shown but yet in a way that is not demeaning at all and with a bit of humor! Great job
Michelle and Gabe have a great flow together! There's a definite mix of teasing and supporting each other in a way that demonstrates a genuine friendship. It's wonderful to both hear about the challenges of mental illness that fascinate us, while also realizing that people with mental illness are no different than most. Love love love this podcast!!
I've followed Gabe Howard's mental health advocacy since he started. I've enjoyed reading his blogs, listening to his podcasts with Vince, and watching the live recovery stories on Facebook. I was present the live where he first interview Michelle and when I found out they were making a podcast together, I was excited.Stop what you are doing right now and listen to this series, you will not be disappointed! Both hosts are entertaining on their own, but together there is magic. Not only was it genuinely entertaining, I also learned more about our hosts experiences living with bipolar and schizophrenia (I had no idea).I can't wait for the next episode to post!
As a long time fan of Mr. Howard's work, I never thought anyone could keep up with him. He's quick witted, engaging, and intellegent. This show is cohosted by Michelle Hammer and she has to be the younger, female version of Gabe. She is equally quit witted and charismatic and when Gabe dishes it out she catches it, balls it up, and throws it back — hard. I laughed out loud more than once. Excellent and entertaining. Great job, Psych Central! 🙂